The World Happiness Report is an annual publication that ranks 156 countries by their happiness levels. The report is primarily based on data from the Gallup World Poll, and it covers a wide range of topics related to happiness, including mental health, physical health, income, employment, social support, etc.
The World Happiness Report is published yearly since the 28th June 2012, the day the United Nations General Assembly adopted Resolution 66/281, which proclaimed 20 March International Day of Happiness, and introduced the World Happiness Report as a part of this celebration.
The World Happiness Report 2022 focuses on the data collected over the period of past ten years of happiness data, trying to measure, envision, and inspire a happier world in the future. The report looks at how different countries have fared during the COVID-19 pandemic, as well as other global challenges such as climate change, economic inequality, and political polarization.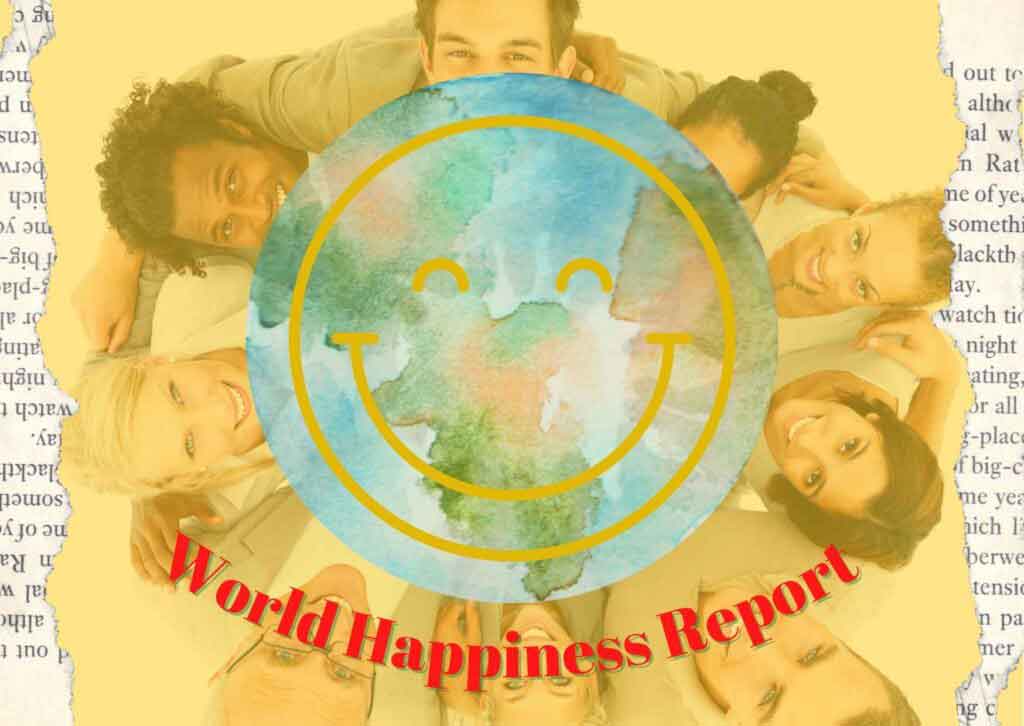 Insight #01: Where the change is happening
Finland is the happiest country in the world for the fourth year in a row, but this isn't worth-noting news. What is more interesting are the changes in the absolute level of happiness people experience in places like Balkan countries (e.g., Romania, Bulgaria, and Serbia) where well-being has risen by a whole 1 point or more (on a 10 point scale)!
The countries that fell the most in the World Happiness Index are Venezuela, Afghanistan, and Lebanon, while next year, unfortunately, but predictably, Ukraine & Russia are likely to drop in the World Happiness Report Index.
Insight #02: Stress, worry, and sadness are on the rise
In most countries in the world stress, worry, and sadness have been steadily on the rise in the past years. For example, worry and stress have risen by 8% in 2020 and 4% in 2021, compared to their pre-pandemic levels.
In this regard, we could blame COVID for this downward trend, but this wouldn't be accurate, as these factors have been steadily and progressively affecting our lives more and more for the last 10 years since the World Happiness Report was first published.
Insight #03: Mental health during COVID
The World Happiness Report 2022 shows that the pandemic has had a profound impact on our mental health. The report finds that the global average life satisfaction score has declined by 0.35 points since 2018, 0.24 points decline in 2020, and 0.14 points in 2021.
The pandemic has also contributed to a decline in employment and income, which has further exacerbated these mental health issues.
Insight #04: Surge in benevolence in 2021 due to COVID
There has been a surge in benevolence (i.e. volunteering, giving money to charity, helping others, etc.) since the start of the COVID pandemic. The report finds that the global average score for benevolence has increased by 0.21 points since 2018, 0.17 points in 2020, and 0.14 points in 2021.
Insight #05: "Trust" plays a major factor in COVID recovery
The World Happiness Report 2022 also looks at the role of "trust" in the pandemic recovery. The report finds that countries with higher levels of trust (i.e. trust in government, media, and institutions) have fared better during the pandemic.
COVID-19 deaths rates have been considerably lower in countries with greater trust in public institutions and where inequality is the lowest.
Insight #06: New analytical tool to measure happiness
The World Happiness Report now measures the happiness content of text, e.i., how often different types of words appear in different sorts of text, such as news reports, social media posts, and books.
This new analytical tool can be used to study how happiness changes over time in response to important events, such as the already mentioned COVID pandemic.
Insight #07: Using Twitter to analyze trends
Among all the new tools used in the World Happiness Report, Twitter was found to be the best at analyzing short-term happiness changes in response to major events.
For example, Twitter data was used to examine how people's happiness varied in the days leading up to and after the US presidential election, finding that there was a sharp increase in happiness after Joe Biden's victory.
As such, moving forward, Twitter was found to be a great tool to measure happiness movements on a daily and weekly basis. It is a short-term tool that can help to capture mood changes rather than changes in overall life evaluations in response to global events.
Insight #08: Happiness is overtaking GDP based indicators
Since the mid-2000s, happiness has been a more common topic in news articles. Meanwhile, references to money and GDP have dropped in popularity.
This tells us that people are progressively moving away from a purely economical based approach at looking at happiness and focusing on things that actually make us happier.
Insight #09: Research into 'biomarkers' of happiness
Another big area of progress is the relationship between biology and happiness. We now have a plethora of "biomarkers" for happiness. Furthermore, our genetics provide important hints as to why some people are happier than others.
Insight #10: The range of emotions in happiness research
Happiness research in the West has tended to overlook important low-arousal positive emotions, such as calm, peace, and harmony. However, according to recent studies, these low-arousal positive emotions have a major impact on people's overall satisfaction with life.
In this way, in 2022 World Happiness Report made a special effort to measure and quantify the role of these emotions on our overall sense of well-being, concluding that, for example In Western nations, the encounters of balance, peace, and calm are more widespread, whereas it is less prevalent in poorer countries, such as those in East Asia.
Read the full report here: https://worldhappiness.report/