Happiness is boring, scientists say. This is not because happy people are boring or because happiness feels boring. Rather, the science behind the study of happiness is monotone and hence "boring." In other words, virtually every well-researched study is expected to show a positive correlation with happiness. For example: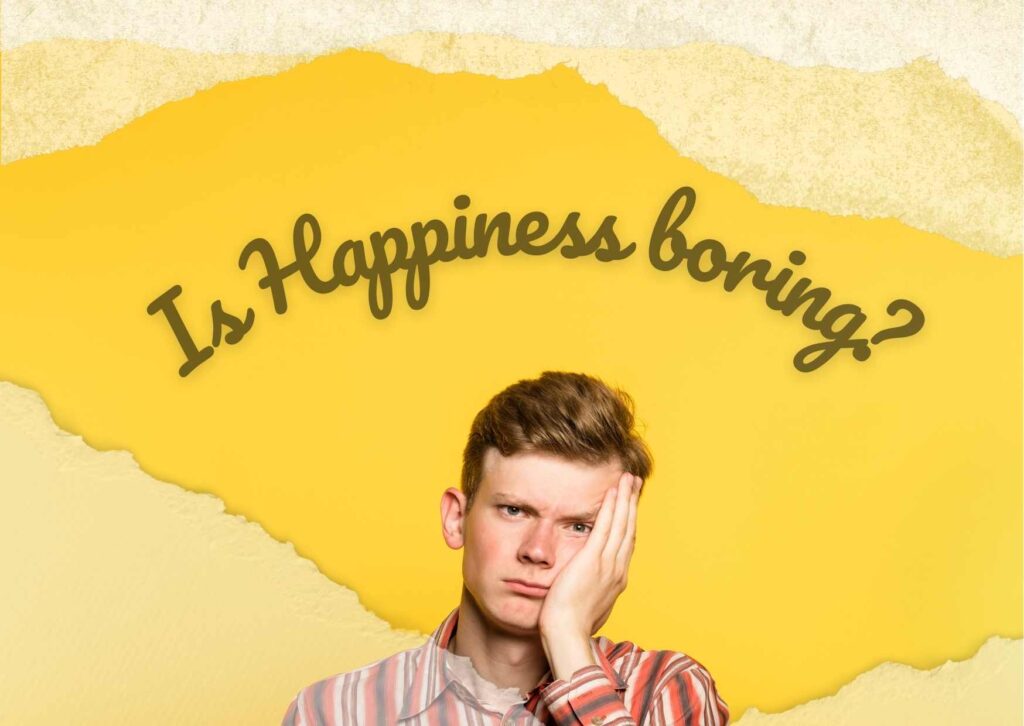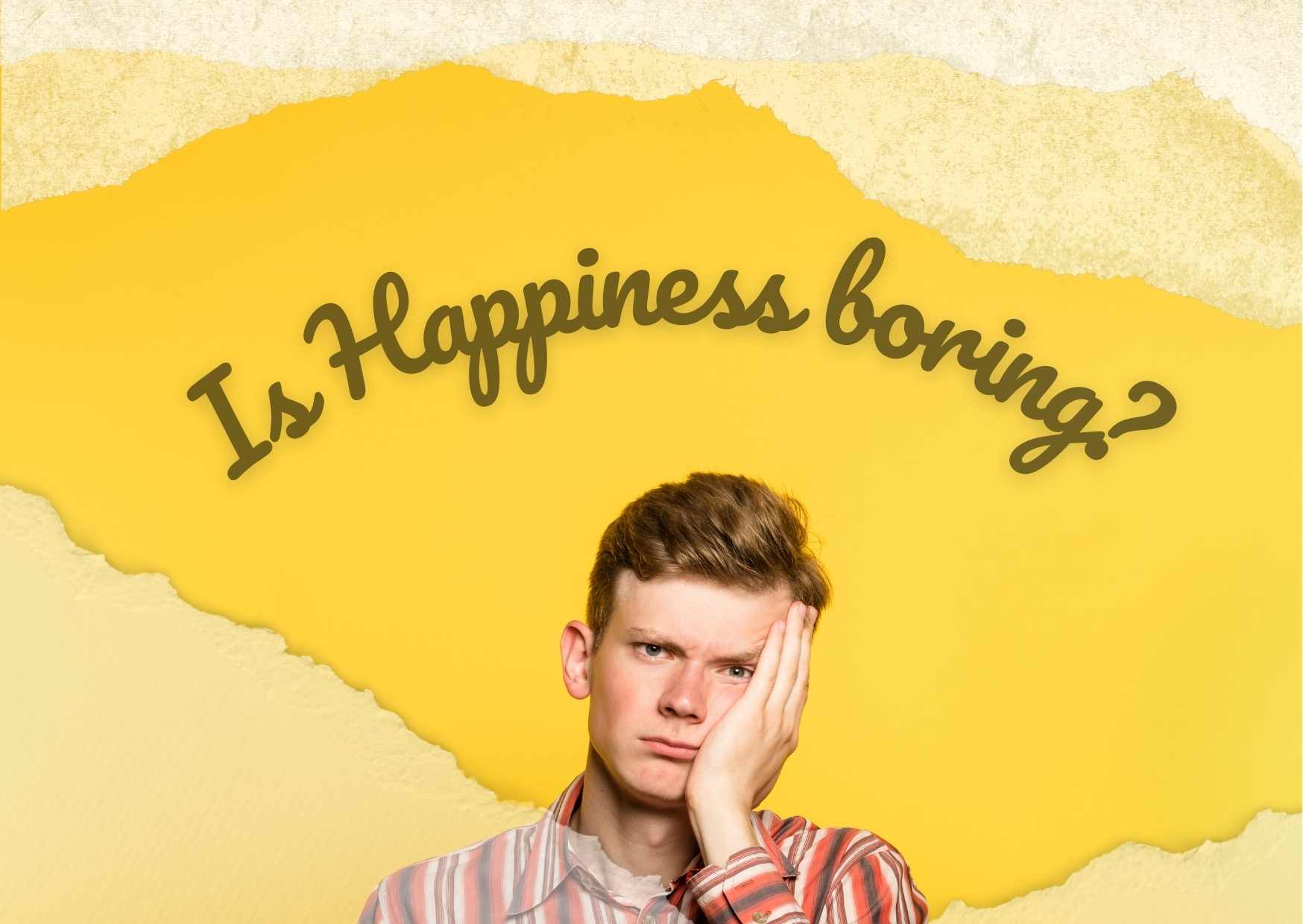 Why Happiness is Boring (It is Not!)
Happy people earn more money;
They have more, better, and longer relationships;
They live longer by up to 10 years;
They are less likely to get involved in criminal or otherwise unethical activity;
They spend less money on "feeling good" products;
They have a higher performance in work, sports, and other areas of life;
They have higher creativity, motivation, and productivity.
Essentially, positive people consistently outperform negative ones in virtually every area of life to the point that it becomes "boring" for scientists to research happiness.
Unhappiness in Boring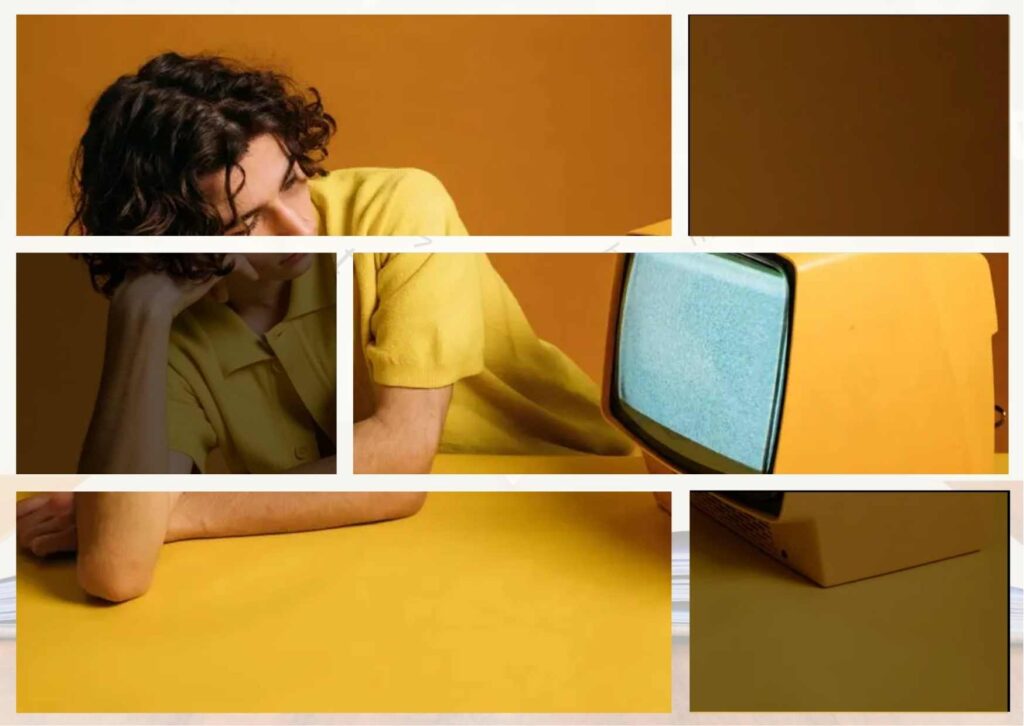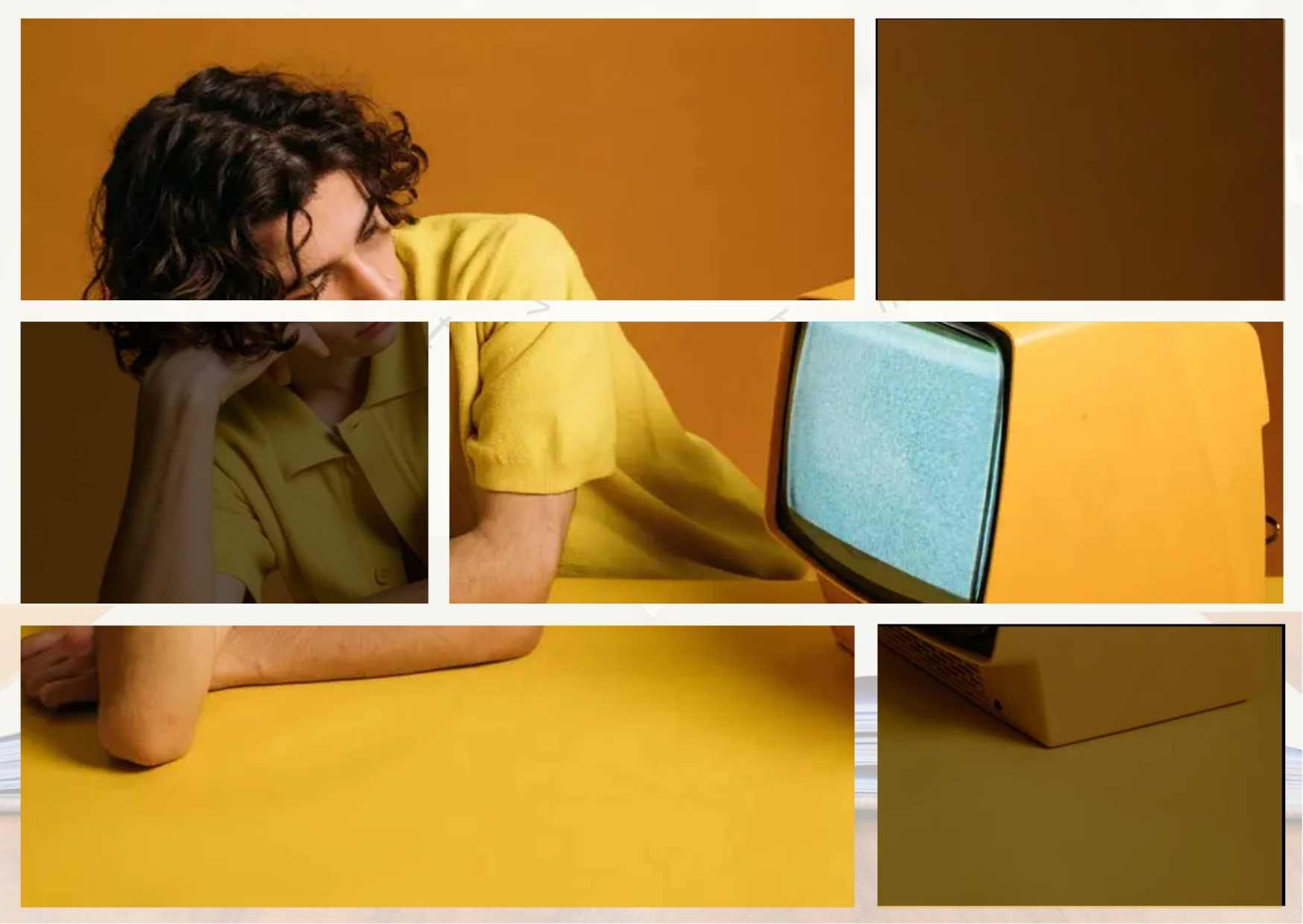 Actually, if we get technical, happiness can't be boring since boredom is a negative emotion, because:
Boredom is a negative emotion; hence,
Boredom is connected to unhappiness.
Respectfully, science predictably shows that unhappiness is connected with lower performance in human existence, such as on average:
Unhappy are less productive, motivated, and creative. Hence they earn less money;
They waste time, money, and energy trying to feel happier;
They have a weaker immune system, more headaches, muscle pain, higher susceptibility to infection, inflammation, and even infertility;
They are more egoistic and less interested in others, since the focus is mostly on oneself;
They have overall lower satisfaction with life;
They learn helplessness.
The Most Boring Happiness Study Ever…
To make things even worst (or better, depending on your point of view), scientists conducted a meta study, which together analysed data of over 225 papers and 275,000 participants. This study decisively concluded that happiness trumps unhappiness in virtually every domain of life.
This study concluded that we should forget any and all benefits that we can get from negative emotions and full-heartedly focus on trying to feel happier (and less sad) as benefits of happiness are just so overwhelmingly in favour of positive emotions.
This study was a last nail on the coffin of happiness, as it irrevocably concluded that "happiness is boring".
Studying Happiness is Not Boring
During my 8 years of studying happiness, I had the most fun I ever had in my whole life. This was an adventure and the greatest journey in my life. I wrote as my in my book called Optimal Happiness, which was anything less than boring.
I became convinced that everyone should learn to achieve their Optimal Happiness, as the advantages of being happy are overwhelming. Hence, teaching people to be happy became somewhat of a mission in life.
I love this topic so much that I believe that I always learn something new even now if I keep on researching it. After all, everything is associated with happiness and above everything else in life we want to feel happy (or at least less sad).
Overall, scientists report that happiness is boring in a misleading way. After all, they may find a positive correlation with virtually every beneficiary aspect of life, confirming once again that it is good for our lives. And while it is good for us, often we shy away from happiness, because we don't understand how fundamental or necessary it is, finding excuses as to why we can't and should not be happy, like this idea that happiness is boring.